Well, hello there!!! I'm so glad you stopped by! :) I bet you'd like to get my posts delivered right to your inbox, now wouldn't you? So why not sign up for Feedburner? Check it out, it's right there in my sidebar! Thanks!! :)
About the product/service:
As part of the Homeschool Review Crew, I received a free High School Essay Intensive DVD course from Institute for Excellence in Writing, often know as IEW.
The title is pretty self-explanatory. It's a heavy-duty course in essay writing for high school students, especially college-bound students who will be taking the ACT, SAT, and/or writing personal essays as part of the college or scholarship application process. Basically it comes with five DVDs, a 25-page packet of written information and prompts, and what they call a "Portable Wall," which is a tri-fold resource that puts all the tips and trick for writing an essay, such as examples of different essay models, ideas for attention getters, and examples of transitional phrases, in an easy to use graphic.
Here is a breakdown of the different topics that this curriculum covers:
General Strategies for Essay Writing

Understanding and Preparing for the New ACT Essay

Understanding and Preparing for the Redesigned SAT Essay

Strategies for the "personal essay"
What are the pros of this product?
Honestly, it's just done well. It pretty much covers everything you could possibly need to write an essay well. I love that it comes with DVDs, but there are still 25 pages of information in writing form so that it works with more than one learning style. Also, the Portable Wall thing is really cool. I love these kinds of "cheat sheets" as I like to call them. No, it's not really cheating to use them, unless you sneak one into the ACT or SAT test. LOL
What's not to like?
I can't really see any negatives with this product other than the fact that if you are taking only one of the standardized tests, you don't really need the information for both. It might be nice if they sold an ACT focused version and an SAT focused version for a lower price. I realize that's not really a negative, but more of an opinion.
Oh, and the packet of handouts is just printer paper held together with a staple. You would probably need to come up with a way to keep them from getting messed up, so there might be an additional cost there if you chose to 3-hole-punch them and put them in a binder or something. It probably depends on your kids and how careful they are. Mine aren't too careful. ;)
The Crazy Mom take:
I was interested in this product because my son was taking the ACT in April. I am a writer, but ironically, writing has been my toughest subject to teach. None of my kids really have the writing bug. I mean, they write songs, poems, and long-winded statuses on social media, but I can't say any of them really enjoy writing a good old-fashioned high school essay.
Anyway, I had been telling my son, who'd spent a lot of time studying for every other part of the ACT, to please write some practice essays. He gave a half-hearted attempt a few times but really balked at the idea. He's a math and science geek, and has always had issues with spelling, grammar and such. Finally, I was able to have him use the ACT prep part of this course. I could guilt him into it by saying he had to for my review. LOL Well, he did and while he didn't get a fantastic essay score, it wasn't bad at all. Honestly, I was quite pleased and his ELA (English Language Arts) score was at college-ready level.
I'm so glad I had access to this because, apparently, they changed up the essay section a bit in 2016. I didn't know this and we'd been looking at older essays from previous years as examples. It was great that the video is up-to-date and includes the newer information. (I don't really know anything about the SAT, but it looks like they have also changed up their essay section, so it would be wise to use this resource if your child is taking the ACT or the SAT.)
What's the bottom line? $79
I am going to give High School Essay Intensive 5
out of 5 smileys!!! :) :) :) :) :) :)
Check it out!
http://iew.com/shop/products/high-school-essay-intensive-second-edition-dvd-seminar-handouts
Social Media Links:
Facebook:
https://www.facebook.com/excellenceinwriting
YouTube:
https://www.youtube.com/iewtv
Twitter:
https://twitter.com/iew
@IEW
Pinterest:
https://www.pinterest.com/iewriting/
See what my fellow TOS Crew members have to say @
http://schoolhousereviewcrew.com/high-school-essay-intensive-institute-for-excellence-in-writing-reviews/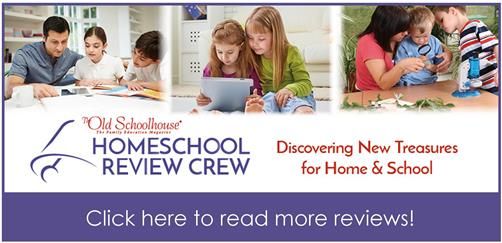 *The Smiley System:
:) I can't really recommend this product.
:) :) I doubt this product would be helpful to many people.
:) :) :) This is a good product, but it isn't right for everyone.
:) :) :) :) Most homeschool moms will find this useful.
:) :) :) :) :) This is great, and I would recommend it to anyone!!!