Well, hello there!!! I'm so glad you stopped by! :) I bet you'd like to get my posts delivered right to your inbox, now wouldn't you? So why not sign up for Feedburner? Check it out, it's right there in my sidebar! Thanks!! :)
About the product/service:
As part of the
Homeschool Review Crew
,
I received a free six-month subscription to
SpeedyPrep
, an online CLEP (College Level Examination Program) preparation program. If you haven't heard of a CLEP test, it's a test that you can take to test out of certain college courses. You can read all about CLEP exams and how SpeedyPrep can prepare you or your student here. (You sign up and pay for the CLEP on your own, it's not part of the course.)
There are 24 courses offered when you subscribe to SpeedyPrep, and each course is created following College Board guidelines. Because they are set up to help you pass college-level tests, they obviously cover college level material. Among the courses are history, algebra, Spanish, and the course I had my son, Dode, 17, test, English composition. SpeedyPrep recommends the product for student 16 and up who have already taken the high school level of the subject.
What are the pros of this product?
The material presented is very thorough. We barely scratched the surface of what was available to us. It's a simple and straightforward approach. You are given a "flashcard" with a question (that usually contains a blank) and five possible answers. After you answer, you will be given an explanation as to why you are right or wrong. (You can also watch videos to get a more thorough explanatin of each topic.) It uses a progress bar to reflect your success as you work through the course. Once you get to at least 90%, you should be able to pass the CLEP test in that subject. As a matter of fact, they guarantee it.
The nice thing is that you are literally tested as you go along. There is no reading and studying before you start being "tested." As soon as you get the question right a few times, it will show up on your progress bar. Because the program uses a mastery approach, you don't get "false positives" by guessing something, getting it right, then never seeing that kind of question again. However, after a few times, you will start seeing the progress little bar turning green. ;)
You can use this program with multiple students as long as they aren't using the same course. So your daughter could study chemistry and your son English, but they both couldn't study Spanish. Each course has its own progress bar and it's set up to be used just once. I guess that's a pro or con depending on your family's needs. :)
What's not to like?
Because there is a lot of repetition built into the program to ensure mastery, some may find it boring. (See my son's take below.) This will actually be a plus or minus depending on your student and how motivated they are to learn and how tolerant they are of repetition.
Some of the questions seem like high school level and are fairly easy to answer. However, because they are based on what's going to actually be on the test, they must be sufficient, especially since SpeedyPrep offers a money-back guarantee. (Keep in mind, we only used the English composition part of the program. Something like psychology would probably have more difficult material.)
I feel like the program could be a little more user-friendly. We were confused a bit how it worked. Still, it's much more simple than some programs that are totally overwhelming. (I'll explain a little more below.)
The Crazy Mom take:
As I stated above, I had my 17-year-old son, Dode, test this product. He is a total math and science nerd, but his grammar, spelling, and reading comprehension are lacking. I thought he could use a good review of the English composition basics, especially since he is taking the ACT soon. (He won't actually being taking any CLEP exams because the schools he's interested in don't accept them.)
There were three things he didn't like about the course. First, it seemed like he wasn't making progress because often he'd come back to work on a session and there was no record of the last session he worked on. For example, if he worked on 15 questions and then came back to it later, it would sometimes start back at question 16, but other times it would come back to question 1. I'm sure we were just doing something wrong, but it probably could have been set up in a way that prevented that from happening.
Another thing is that because it's based on mastery, and the questions are repeated, he would get annoyed that he would get the same question again when he'd already gotten it right. That isn't really a problem with the program, but if your kid is like mine they might get a little frustrated by it.
The third thing that bothered him is that they ask several questions from the same material. For example, everything he did seemed to be based on excerpts from "Common Sense," by Thomas Paine. There were three or four passages that they would use over and over. I don't think it would bother me, but it did bother him.
Several of the times I actually sat down with Dode and went through the questions with him. The only thing that really seemed bothersome to me was the fact that very often only one of the answers seemed like it could be right. In other words, if you just used, no pun intended, common sense you would get the answer right even if you really didn't know or understand it. When my son got these kinds of questions, he didn't feel compelled to read the reasoning behind the answer. Many teens would just figure they got it right and move on and miss actually learning "why" they got it right. (Rereading through this, this section might more accurately reflect my son's personality than the program. LOL)
So, wow, all that being said, I still thought we gained something from using this product. Even though I consider myself a writer, there were terms that came up that I had totally forgotten. I don't think the fact that he lost progress (or at least thought he lost progress) or had to repeat questions hurt him at all. He probably needed the repetition. I do think he gained from it. I only mentioned his concerns because after using the program several times, he totally lost interest. If your student is like mine, he or she may not love the program either. In all fairness, though, he was just testing the product and not actually using it to study for a CLEP. If your son or daughter is actually going to take a CLEP, he or she just better suck it up and do the work! LOL
What's the bottom line?
$19.95 a month
I am going to give SpeedyPrep 4
out of 5 smileys!!!* :) :) :) :)
Check it out!
https://www.speedyprep.com/
Twitter:
www.twitter.com/speedyprep
@speedyprep
Facebook:
www.facebook.com/speedyprep
See what my fellow TOS Crew members have to say @
http://schoolhousereviewcrew.com/college-level-examination-program-preparation-speedyprep-reviews/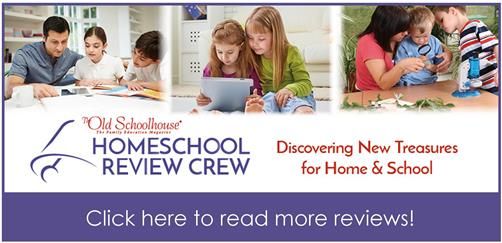 *The Smiley System:
:) I can't really recommend this product.
:) :) I doubt this product would be helpful to many people.
:) :) :) This is a good product, but it isn't right for everyone.
:) :) :) :) Most homeschool moms will find this useful.
:) :) :) :) :) This is great, and I would recommend it to anyone!!!