Well, hello there!!! I'm so glad you stopped by! :) I bet you'd like to get my posts delivered right to your inbox, now wouldn't you? So why not sign up for Feedburner? Check it out, it's right there in my sidebar! Thanks!! :)


About the product/service: As part of the Homeschool Review Crew I received free access to the Web Design course from CompuScholar, Inc. (You may have heard of this company by its former name, Homeschool Programming.) The course teaches students how to create web pages using HTML and CSS. This is a full one year course.
Here is an idea of what the course teaches:
Basic website layout
HTML5 symbols and elements
Text styles
Hyperlinks and navigation bars
CSS effects, spacing and positioning
Graphics and image editing
Tables
Page design principles
Dynamic menus
Embedded audio and video
JavaScript and jQuery
Check out the complete syllabus
here
.
What are the pros of this product?
The biggest pro I would have to say is the fact that even a kid who has absolutely no web design experience can easily begin this course. As long as your child (or even you!) knows the basics of using a computer, he or she should easily be able to do this course. My son picked it up easily.
Also, it's set up so that you can either learn by reading or by watching a video. Since my son is dyslexic and sometimes struggles with reading comprehension, especially when reading unfamiliar material, the ability to watch a video was perfect for him. I tend to learn by reading, so I appreciate the fact that there is flexibility. I also appreciate that you can learn the material on your own or use the teacher-led version. I really appreciate companies that understand that we all don't have just one way of learning.
What's not to like?
I didn't see any real negatives with this program. It can be a bit costly, but if your child ends up liking web design, you can recoup the cost easily just by designing one website! :)
The Crazy Mom take:
I had my son, Baber, 13, do this program. He is one of those kids who would spend the entire day in front of the computer if we let him. I get frustrated with him because he really doesn't have any hobbies other than playing computer games unless it's summer and he can play outside. That being said, I decided that this program would be a good fit for him because he can actually learn a skill while sitting at the computer instead of just wasting time.
Well, praise the Lord, he actually likes it! LOL I love when I don't have to bribe him to do his school. I have it set up where this is his last subject, and then he can play his games. It has been great not to have to hear him complain. He is actually enjoying learning web design. His older brother, Ren, was also a computer nerd, and he is now a successful programmer, so maybe he'll even make a career out of it. Thank you CompuScholar! He is also getting good grades which makes me happy. Win, win, all around. :)
What's the bottom line? Self-study monthly $15/Annually $120 or Teacher-led monthly $35/Annually $300
I am going to give CompuScholar 5
out of 5 smileys! :) :) :) :) :)
See what my fellow TOS Crew members have to say @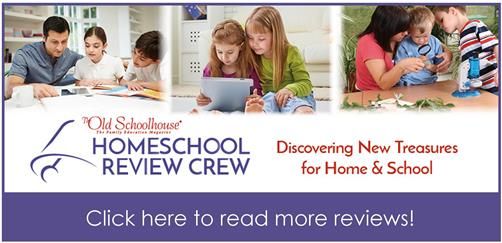 :) I can't really recommend this product.
:) :) I doubt this product would be helpful to many people.
:) :) :) This is a good product, but it isn't right for everyone.
:) :) :) :) Most homeschool moms will find this useful.
:) :) :) :) :) This is great, and I would recommend it to anyone!!!