Well, hello there!!! I'm so glad you stopped by! :) I bet you'd like to get my posts delivered right to your inbox, now wouldn't you? So why not sign up for Feedburner? Check it out, it's right there in my sidebar! Thanks!! :)
About the product/service: As part of the Homeschool Review Crew, I received a free DVD set, Drive Thru History®- "The Gospels," from Drive Thru History
®
. The set includes three disks which contain 18, 30-minute episodes that tell about the life of Jesus and also comes with a study guide for each episode. I was impressed before I even put a DVD in the player. While the outside sleeve is cardboard, the DVDs case actually is very nice and looks like a book. The study guide is part of the case. For each episode, the are five discussion questions, a list of the pertinent scriptures, and a side road (which is actually a sidebar and just gives a little extra information about an aspect of that episode's topic.) The guide is full-color and also includes a lot of beautiful photos.
Host Dave Stotts travels to 50 ancient sites in Israel as he brings the gospel to life in an adventurous, family-friendly way. You learn about the history, archaeology, art, and geography from the time that Jesus walked the earth. It's great for Bible studies, Sunday school, homeschool, or just family entertainment.
Side note: There are other Drive Thru History
®
series, including those from
American History
,
Ancient History
, and the
Holy Land
. Just thought I'd mention that. :)
Here is a list of the episodes:
Episode 1: The Historical Landscape
Episode 2: The Announcements
Episode 3: Jesus is Born
Episode 4: Jesus Grows Up
Episode 5: Jesus Starts His Ministry
Episode 6: Jesus Returns to Galilee
Episode 7: Jesus Begins His Miracles
Episode 8: Jesus Teaches with Authority
Episode 9: The Sermon on the Mount
Episode 10: Jesus Travels the Sea of Galilee
Episode 11: Jesus Travels North
Episode 12: A Final Trip to Jerusalem
Episode 13: Jesus Arrives in Jerusalem
Episode 14: The Last Supper
Episode 15: The Trial of Jesus
Episode 16: The Crucifixion of Jesus
Episode 17: The Resurrection of Jesus
Episode 18: Who is Jesus?
What are the pros of this product?
Everything. LOL No, seriously, it's professionally done, informative, and entertaining. The host is great, the videography is great, the graphics are great. It's great. LOL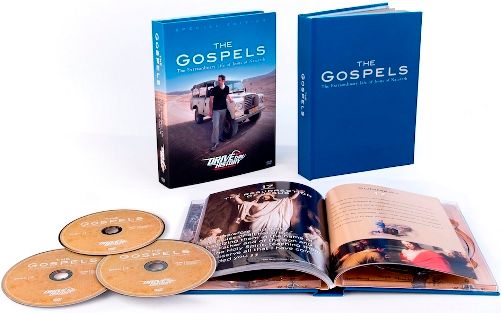 What's not to like?At $89.95, it's a little on the expensive side, but it is, after all, 18 episodes, so

really

you're only talking about $5 an episode. It's not your typical low budget Christian production, so I would say it's worth it.
The Crazy Mom take:
We absolutely loved this video series! I now want to get everything from Drive Thru History
®
. Where do I start? First, the actual video quality is equal to anything on television. The host, Dave Stotts, is very informative, but also funny. He's the kind of guy you'd want to hang out with at a party. Most other documentaries have boring, old, gray-haired men sitting in a book-filled office very dryly telling about the subject at hand. This guy is far from old, gray-haired, or boring. To me, he looks and sounds like Booth from Bones. LOL
We have learned so much from watching these videos, and it has really helped bring the gospels to life. At my ripe old age, I've probably read through the gospels dozens of times, but I honestly learned a ton from watching these DVDs. The next time I read through them, I will be able to really enjoy them at a much deeper level.
I love learning about biblical history and archaeology. Now my kids are loving it, too. My youngest son, Baber, who is 13, is just not the academic type. School is something he does because he has to, not because he wants to. It's very rare for him to say he enjoys something. Well, he totally enjoys this series.
We had been doing another Bible Study on Exodus before we took on this series to review, and while I really like the other study, I am going to miss this series when it's over. (We still have a few more episodes to watch.) I think I'm going to have to incorporate more Drive Thru History into next year's schedule.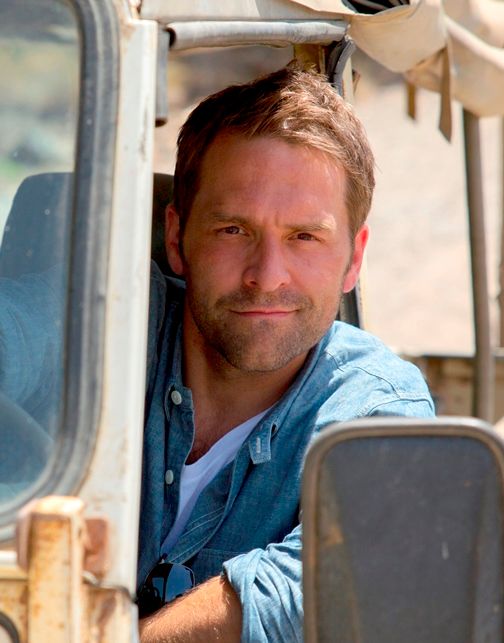 What's the bottom line? $89.95
I am going to give Drive Thru History (R) - "The Gospels 5
out of 5 smileys!!! :) :) :) :) :)
Check it out! https://www.drivethruhistory.com/product/drive-thru-history-gospels/
See what my fellow TOS Crew members have to say @
http://schoolhousereviewcrew.com/the-gospels-drive-thru-history-reviews/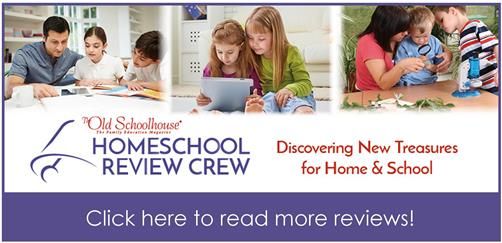 *The Smiley System:
:) I can't really recommend this product.
:) :) I doubt this product would be helpful to many people.
:) :) :) This is a good product, but it isn't right for everyone.
:) :) :) :) Most homeschool moms will find this useful.
:) :) :) :) :) This is great, and I would recommend it to anyone!!!