Well, hello there!!! I'm so glad you stopped by! :) I bet you'd like to get my posts delivered right to your inbox, now wouldn't you? So why not sign up for Feedburner? Check it out, it's right there in my sidebar! Thanks!! :)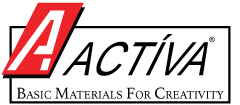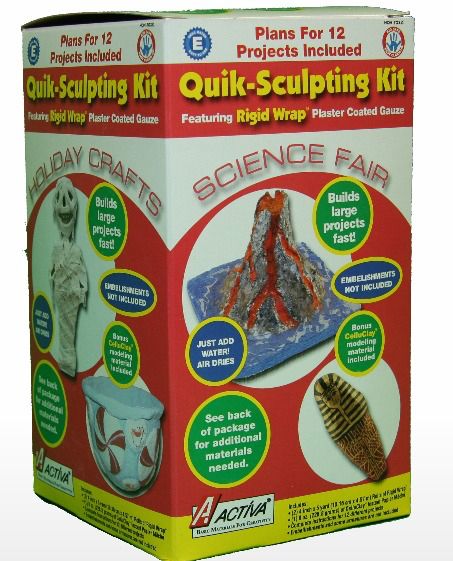 About the product/service:
As part of the
Homeschool Review Crew
, I received a free
Rigid Wrap and CelluClay Quik-Sculpting Kit
from
ACTÍVA Products
. This is actually a paper mache craft kit that uses Rigid Wrap rather than newspaper and CelluClay instead of that flour and water goop you've probably used in the past. It also comes with access to a free e-book with additional fun projects to try. This kit is for smaller projects, but once you try it there are all kinds of clay materials that you can buy.(They sell both air dry and kiln dry clays.) The possibilities are endless. Oh, and it can be used for younger kids for sure, but even advanced artists will enjoy working with this kit.
Check out the e-book of project ideas:
ACTÍVA Products' Favorite Sculpture KIDS CRAFTS.
The project kit includes:
2 - 4" rolls of Rigid Wrap

8 oz. of CelluClay

Complete instructions for 12 projects
What are the pros of this product?
There isn't a lot of prep involved.
It's quite easy to use.
You can do just about anything with it, from simple to very complex.
It's great for all ages and skill levels.
It's fun!
Like all ACTÍVA

Products, the Rigid Wrap and CelluClay Quik-Sculpting Clay is 100% Wheat & Gluten Free, Non-Toxic & Non-Carcinogenic.
What's not to like?
I really couldn't think of a con. Even the price is reasonable!


The Crazy Mom take:
I gave this kit to my 16-year-old daughter, Bear, to try. She chose to make the small candy dish. I'm always excited to try any kind of art projects. It's especially nice when there isn't a lot of prep involved. I really like it when we get to review things like this during summer when we have a little more time on our hands.
First, I think it was a bit easier to get started with this project than it is with regular paper mache. The rigid wrap is really cool because the paste is already in the wrap. (Technically, it's plaster coated gauze.) Bear was making a bowl, so to do that she took a bowl that we already owned, wrapped it in plastic wrap, and then used that as a cast. (Oh boy, that's that's the right word, I hope.) Anyway, she took strips of the wrap and then layered it over the outside of the bowl. When she wet it, it "activated" the clay and she was able to mold it around the bowl. I hope I am making sense here! It's really quite a simple process. LOL Anyway, after it dried long enough, she was able to remove the original bowl and plastic wrap and she was left with a little candy bowl! She simply painted it a solid blue and isn't sure if she actually wants to add more detail, but it's really awesome how simple it was to make.Very cool, indeed.
It's been quite hectic around here with all the vacationing we've been doing. We've had to really get creative to fit in all the review products around here. This is one of those reviews that I'd have liked to do myself, but I just didn't have the time. However, we have plenty of materials left, so I just might come up with an idea of my own! I would recommend this product to anyone.
What's the bottom line? $11.90
I am going to give Rigid Wrap and CelluClay Quik-Sculpting Kit 5
out of 5 smileys!!! :) :) :) :) :)
https://activaproducts.com/collections/sculpture/products/rigid-wrap-quik-sculpt-starter-kit
See what my fellow TOS Crew members have to say @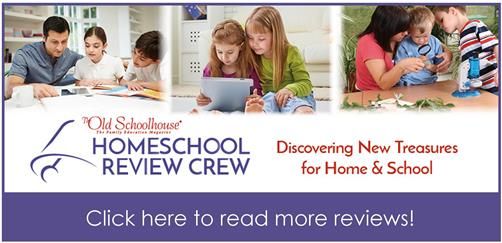 :) I can't really recommend this product.
:) :) I doubt this product would be helpful to many people.
:) :) :) This is a good product, but it isn't right for everyone.
:) :) :) :) Most homeschool moms will find this useful.
:) :) :) :) :) This is great, and I would recommend it to anyone!!!