Well, hello there!!! I'm so glad you stopped by! :) I bet you'd like to get my posts delivered right to your inbox, now wouldn't you? So why not sign up for Feedburner? Check it out, it's right there in my sidebar! Thanks!! :)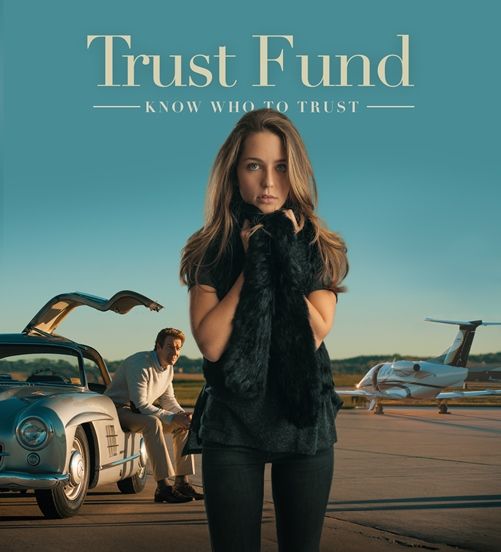 About the product/service: As part of the Homeschool Review Crew, I received a free copy of the movie Trust Fund and a copy of the book Love Was Near from Mapelle Films so we could check them out and let you know what we think.

The movie is based on the story of the prodigal son from the Bible, but in this case, the story is contemporary and the prodigal is a daughter. A young girl discovers she has been left millions, but her father hasn't told her. She finds a way to transfer the money into her own account and takes off to Italy. Of course, things go wrong. The book was inspired by the movie. Watch the movie trailer here.
What are the pros of this product?
Well, y'all know how much I like to promote homeschooling and homeschoolers. The filmmaker behind this movie, Isaac Alongi, was homeschooled in grades 1-12. I think that is totally cool. His wife, Sandra, wrote and directed the film. He credits homeschooling for giving him the time to pursue his dreams of becoming a photographer and filmmaker. Read about Isaac here.
This is a well-done movie. The film quality itself is good. (Ugh, so many Chrisitan movies as so low-budget that the quality just suffers.) Also, the music score is good, and the story is well-written. It's quality work. Now, honestly, I'd say it was more like a TV movie than something you'd see in a theater, but it was definitely done well.
I love the fact that there are actually good Christian movies out there that I can watch without feeling like I am compromising my faith. It's better yet when the film actually teaches biblical truth.
Love Was Near, as I stated above, is based on the movie. It actually goes back and gives a lot of the back story that isn't in the film. It's more than just a novel, however. It's written from the perspective of Reese, the main character, in the for of a diary.It actually has questions after each chapter and is almost more like a devotional. In other words, the questions aren't about characters, settings, or points in the plot, but they are designed to get you thinking about the story and relating it to your own life. I have never seen a movie and book combination set up quite like this. I liked it!
What's not to like? I really found nothing objectionable in the movie. My daughter had no issues with the book. She liked the way it was set up and she enjoyed getting more of the story after watching the movie.
The Crazy Mom take:
I watched this movie with my 16-year-old daughter, Bear. It's well done enough, that even my teenage boys stopped to check it out as they walked through the living room. I liked that it was the prodigal son story, but with a twist. I've actually seen several films based on the story, but this is the best I've seen. While it is based on the parable, it is unique enough that you don't end up knowing every point in the plot ahead of time.
I would recommend Trust Fund to anyone, and since it's not really preachy, it's something you could easily watch with unsaved friends without them feeling like you're "trying to shove your religion down their throats." That being said, it could easily be used as a springboard for a discussion of God's love for us and His willingness to forgive us now matter how far we stray.
What's the bottom line?
Trust Fund $14.99
Love Was Near
$12.99
I am going to give The Trust Fund
5 out of 5 hearts!!! <3 font="">3>
💜
💜
💜
💜
💜
I am going to give Love Was Near 5 out of 5 hearts!!! <3 font="" nbsp="">3>
💜
💜
💜
💜
💜
See what my fellow TOS Crew members have to say @