Well, hello there!!! I'm so glad you stopped by! :) I bet you'd like to get my posts delivered right to your inbox, now wouldn't you? So why not sign up for Feedburner? Check it out, it's right there in my sidebar! Thanks!! :)
About the product/service:
As part of the Homeschool Review Crew I received a free monthly subscription to Creating a Masterpiece. Creating a masterpiece is a really cool online art curriculum that has something for every age and skill level.
What are the pros of this product?
There is literally something for everyone. There are projects for all levels and even the beginner projects look fantastic when they are completed. There are also many types of projects, so there is something for every taste. There are projects using colored pencils, watercolors, oils and more. There are even things like sculpture, copper tooling, and mosaics. Truly an amazing course!
The teacher, Sharon Hofer, is very easy to follow and is also very pleasant. She has that "grandmotherly" type of personality that makes you like her right away. Her philosophy is tha
t
the teaching must be
simple enough for a child to follow
.
She has definitely succeeded in making art simple, even for the beginner.
What's not to like?
I thoroughly enjoyed this course. Thoroughly. I have zero complaints. The only thing I didn't enjoy was not having all the supplies when I was anxious to get started! :) It's also a tad out of my price range as I know I don't have the time to put towards it that I would like to. If I had the time, I would love to use this every day!
The Crazy Mom take:
I really enjoyed this subscription. I love art and so does my daughter, but I admit it gets put on the back burner because we are always stressing about getting the math, science, English, etc. done. I loved doing this review because I was forced to make time for these projects. It was not only fun to do, but it was great bonding time for us.

The first project we did was the sailboat in the storm using charcoal. It wasn't very difficult at all, yet the results were rather good. I would say it only took us maybe an hour. Another project was the clown fish which also took just about an hour. This was a project using colored pencils. What I liked about it was the fact that even though we were just following along, we learned some technique as far as shading and using colored pencils in a such a way that we were actually layering the color to produce a professional look.
Sharon is great about telling you to be creative within the structure of what she's doing. This is great for me and my daughter because both of us are the kind of people who have a hard time coming up with ideas on our own, but are good at copying. The fact that she encouraged us to tweak of projects just a bit to make it our own really helped us to feel confident in our abilities to think outside the box. We really enjoyed these projects and our time together. I would highly recommend this site to anyone. Even kids who say they have no talent will be surprised at what they can do with a little guidance. I'm very glad I got this review. I was reluctant due to the time element, but I am glad we made the time, made the memories, and made the art!
What's the bottom line? $39.99 per month/$349 per year Other options are available. Please see the website.
I am going to give Creating a Masterpiece 5
out of 5 smileys!!! :) :) :) :) :)
Check it out! http://www.creatingamasterpiece.com/
Facebook:
https://www.facebook.com/createamasterpiece
See what my fellow TOS Crew members have to say @
http://schoolhousereviewcrew.com/creating-beautiful-art-at-home-creating-a-masterpiece-reviews/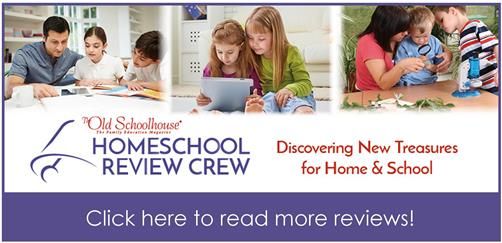 *The Smiley System:
:) I can't really recommend this product.
:) :) I doubt this product would be helpful to many people.
:) :) :) This is a good product, but isn't right for everyone.
:) :) :) :) :) Most homeschool moms will find this useful.
:) :) :) :) :) :) This is great, and I would recommend it to anyone!!!